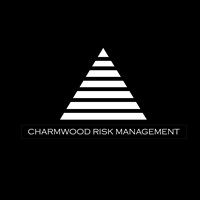 Charmwood Risk Management Ltd
At Charmwood Risk Management we are passionate about one thing: helping our clients manage and reduce business risk whilst maintaining regulatory and statutory compliance. We are based to the west of Cardiff, South Wales and have an extensive team of technical consultants. We operate across the UK, Europe, and Internationally offering high quality, bespoke compliance solutions helping businesses (SME's, Corporates & Public Sector alike) implement and maintain accredited certification to many internationally recognised standards. The company's founder and managing director, Anthony Matthews, has over 20 years' experience working in the ISO certification industry and has enjoyed a career working for a number of the well known registration bodies such as BSI & Bureau Veritas. Due to this existing relationship, we were able to achieve 'approved consultant' status with BSI and many other certification bodies such as Lloyds Register, SGS, Bureau Veritas, Alcumus ISOQAR and TuV Nord. Our comprehensive range of consultancy, advisory, assessment services and compliance software solutions will help your business comply with internationally recognised Management Systems Standards to achieve and often exceed accredited certification requirements. We provide a broad range of consultancy & support services which include, Gap Analysis, Project Implementation, Internal Audit, Internal Awareness Training and System Maintenance against the following International Standards: Information Security & Business Continuity ISO 27001 (Information Security) VDA TISAX ( Automotive Information Security) ISO 22301 (Business Continuity) GDPR & Data Protection Act 2018, ISO 27701, Gap Analysis, Data Flow Audits, Supply Chain Assessments Business Assurance ISO 9001 (Quality) AS 9100 (Aerospace) ISO 14001 (Environmental) and ISO 55001 (Asset Management) ISO 44001 (Collaborative Working) IATF 16949 (Automotive) Health & Safety ISO 45001 (The New International Standard for Health & Safety) Workplace Risk Assessments; Occupational Hygiene Assessments, such as: DSEAR Assessments, COSHH Assessments, Noise/Air Monitoring and Occupational Hygiene services. Cyber Security Charmwood Risk Management are approved strategic partners of some global Information & Cyber Security organisations. As a result of these partnerships, we are delighted to offer our clients the full suite of 'Cyber Security' services such as Cyber Essentials and Cyber Essentials Plus; Payment Card Industry Standards (PCI DSS) Consultancy and Compliance, Penetration Testing, IT Health Checks, Red Teaming etc. To find out more and to arrange a complimentary initial consultation, to discuss our 100% success 'Route to Compliance' approach please get in touch either by phone or email to arrange a convenient time and date for an initial meeting. This can be arranged via a video call or a face to face meeting (subject to current Covid 19 restrictions). Business Tags: Quality Management, Health & Safety Management, Environmental Management, Information Security Management, Data Protection, Business Continuity Management, Cyber Essentials, Cyber Essentials Plus, DSEAR Assessments, Collaborative Working, ISO 9001, ISO 14001, ISO 45001, ISO 27001, ISO 27701, ISO 27018, VDA TISAX Support, ISO 22301, ISO 44001, AS 9100, ISO 55001, ISO 50001, IATF 16949, PCI DSS. ISO 9001, ISO 14001, ISO 45001, ISO 27001, ISO 27701, ISO 27018, VDA TISAX Support, ISO 22301, ISO 44001, AS 9100, ISO 55001, ISO 50001, IATF 16949, PCI DSS.
Special Offers
Free of Charge ISO Management Systems Review (Either, ISO 9001, ISO 14001, ISO 45001 or ISO 27001) Discounted Accredited ISO Management Systems Training Course to CBC Members - typical courses include Lead Auditor, Internal Auditor in all of the above standards.
Contact details
Henstaff Court, Llantrisant Road, Cardiff, CF72 8NG