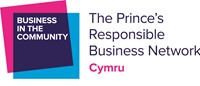 Business in the Community Cymru
Business in the Community is the oldest and largest business-led membership organisation dedicated to responsible business and are made up of progressive businesses of all sizes across the UK who understand that the prosperity of business and society are mutually dependent. We inspire & engage businesses to become more responsible and tackle some of society's biggest issues including: building thriving communities, creating skilled, inclusive workforces and repairing and sustain our planet. We provide support, advice, resources and platforms for businesses regarding the many areas of responsible business.
Special Offers
Business in the Community Cymru are working in partnership with Age Cymru to deliver the Age at Work programme. This programme is about supporting businesses to be more age inclusive and have more age friendly workplaces. This programme is FREE for businesses to participate in and includes a range of support including a self-assessment tool, an age inclusive toolkit, an age inclusive learning network and support for employees aged 50+. For more information, contact Jill Salter - Age at Work Programme Manager.
Contact details
2nd floor, 33-35 Cathedral Road, Cardiff, Cf11 9HB